MULTI AWARD WINNING

CRUELTY FREE NO SLS NO PARABENS DERMATOLOGICALLY TESTED PH BALANCED RECYCLABLE BOTTLES
Make Every Day a Good Hair Day
With Award-Winning Haircare That Works
Discover our range of cruelty-free and multi award-winning hair products
At MONDAY, we don't believe you should have to pay more for products that align with your values, like being cruelty-free and sustainably minded. Not only are our products Leaping Bunny-approved, but our little pink bottles are fully recyclable when you're finished with them.

With several major beauty awards from the likes of Cosmo, Glamour and InStyle—and as the #1 most-loved haircare brand on TikTok—MONDAY is cult haircare without the cult price tag.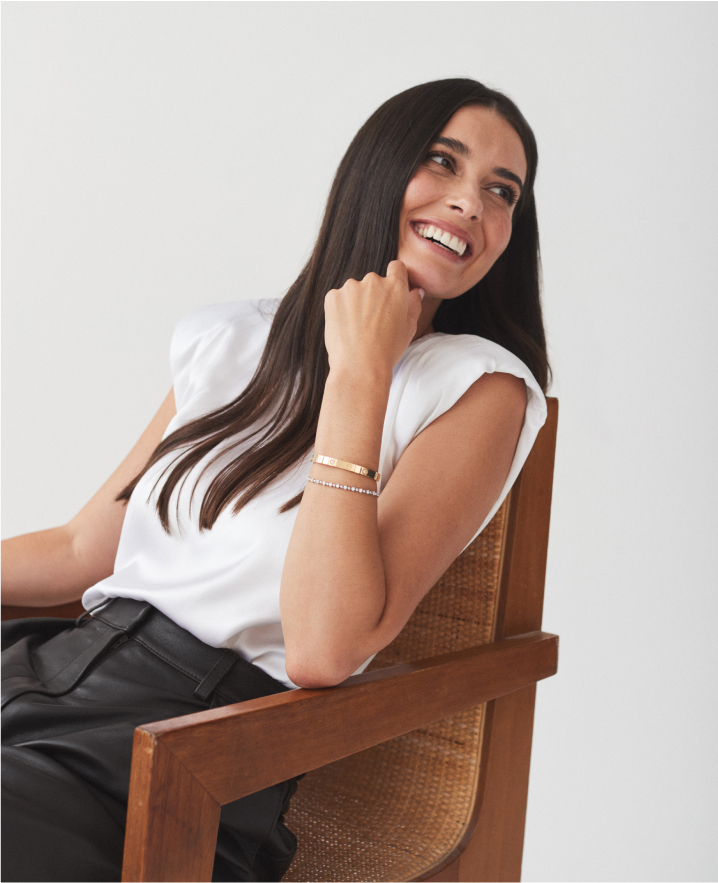 We're more than what's in our pink (recyclable) bottles.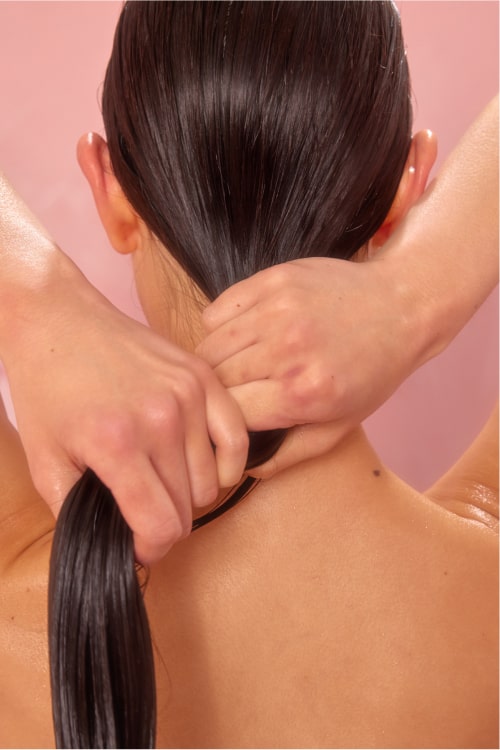 MONDAY is cult haircare without the cult price tag.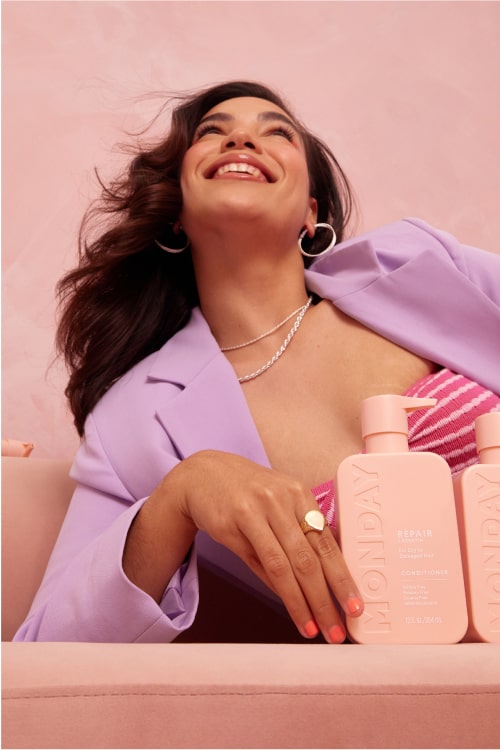 forward-thinking formulas
Our formulas are PH-balanced, derm-tested and free of SLS and parabens.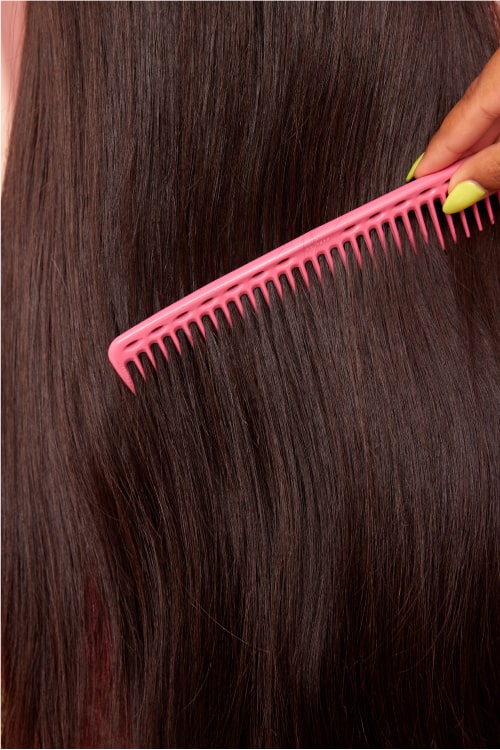 We care about the planet, which is why our bottles are fully recyclable.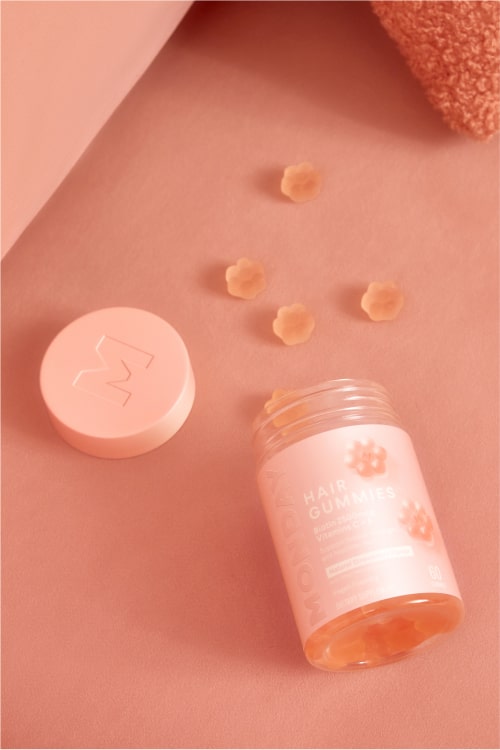 We're Leaping Bunny-approved and PETA-certified.
Just WOW
I love to use all to mostly natural hair products. I do a few experiments with each product, to see how well they work with my hair & hands down Monday beats them all in my book. I don't have to wash my hair as often (in fact) I can go up to 4-7 days without a worry, my hair stays fresh & soft & so easy to comb through (which is hard to do with other products) & fairly priced. Pictures are of day 5 unbrushed result! I'm SO happy with the switch!
Smooth
The best shampoo i have ever used
Ive tried so many different hair products and none have given my hair bounce and life like Monday has!
Smooth
I'm OBSESSED with this product. I had very damaged hair, but now it is completely full of life after just two weeks of using it! LOVE IT!!!
Tried your shampoo and conditioner for the first time today and I'm already loving the difference in my hair 🥰 Great products!!
I use the gentle range it's amazing
This is literally a life saver I absolutely adore this product
My hair is so soft! It's been hard to find a shampoo for my curly hair that doesn't make it dry/oily
I got moisture and I have curly hair and it's is AMAZING for my curls!!!!!
This is such an amazing hair care range! I use volume for my thin hair. I now have shiny hair with a good amount of volume, so amazing!
Hi Monday!!! I just wanted to let you know that I've just tried your Sensitive shampoo + conditioner and holy cow....I don't even know how to explain how impressed I am!!! What is this sorcery!? My hair feels clean, soft, smooth, and LIGHT!!
Hey! You're probably getting loads of messages but I thought I'd message and say I tried the Monday Sensitive shampoo and Conditioner and I absolutely love it! My hair feels so nice and looking a lot better. Love the smell of it too. Definitely recommend 100% 😁
Oh my god I got the repair shampoo and conditioner today and tried it tonight I'm a hairdresser and I'm so blown away with this shampoo and conditioner I'm in love my hair hasn't felt this clean in ages!!!!! I'm 100% recommending Monday to my friends!!!!!
Hi there just wanted to say From a hairdressers point of view I purchased these as I ran out of my norm! And wow I'm loving it, well done!!! congratulations 💕💕💕
Your brand is unbelievably good! got my hair done at the hairdressers 2 days ago and they were so shocked at my hair and how smooth and soft it was
Seriously, you guys are changing the supermarket shampoo game and have answered my prayers haha
Can I just say ..FREAKING LOVE YOUR HAIR PRODUCTS After all the hype I jumped on the bandwagon for my extra long hair down to my bum and your smooth shampoo smelt amazing made my hair extra soft and silky and also dried in half the usual time ! After I straightened it, it was so shiny and silky and I couldn't stop touching it!
Finally had the chance to try and my goodness! I can't explain how AMAZING my hair feels and looks 💗 thank you for being a life saviour over lockdown
Just wanted to say how much I love your products! I purchased the sensitive range, as I get really bad psoriasis on my scalp. I always have to use creams from the doctor to help clear it up, but my scalp is always itchy regardless, but I have not scratched my scalp once since using it!! Which to me is just amazing!! 🙌🏻 Thank you! ❤
I have curly, frizzy and fluffy hair. Bought Monday a few weeks ago, never had such soft hair I love it!! Cannot wait, thank you SO much for creating affordable products that actually work 👌🏽
Me again! 👋🏼 just would like to just day WOW. So finally got around to using the shampoo & cond. since we finally used up all of our pre-lockdown haircare and it smells DIVINE and already after using once my hair is loving me all the more for it (and my hair is unruly and hates new product at the best of times! 🥰💗 x
Okay so I just wanted to say that I'm loving your hair care range!! I washed my hair Monday ( I know that sounds horrible that I haven't washed it since 😩 #mumlife) but my hair is still so light and soft and sits so much better every day without having to straighten it every day, it's a really game changer
Been about just over a week and I'm in love! My hair has felt softer and smoother than ever! I love the way it smells and even the packaging is just 😍😍 Thankful for people who are willing to bring salon quality to everyone! Appreciate all of your hard work 💗💗
Absolutely obsessed 👏🏽 have been using MONDAY for a month now and I'm so impressed with the quality. Hair has never felt smoother
Thank you MONDAY Haircare! Before MONDAY, I was spending an absolute fortune on my hair products AND taking myself to the hairdressers at least once a week for that salon quality wash and dry. Now I get even better quality (but at home) and for an affordable price. It also doesn't hurt that the packaging is amazing!!! Thanks Monday - I'm converted.
I have very curly and frizzy hair and I used Monday for the first time the other day. My hair was instantly softer and didn't have that tacky knotted feel when I put the shampoo through! left my hair feeling super soft and full of volume! Highly recommend- even for curly hair, which is tough to find in a super market product!
I cannot cope with the smells it's amazing!! Like seriously smells so divine. I have such fine hair and have recently cut it quite short so this has definitely given my hair new life!!
I won't lie your incredibly beautiful packaging caught my eye! I have just used it for the first time and I'm absolutely loving this product 💕 I'm hoping you guys bring more products into your gorgeous range!
Hi there just wanted to say From a hairdressers point of view I purchased these as I ran out of my norm! And wow I'm loving it, well done!!! congratulations 💕💕💕
Hi! I just have to say thank you so much for creating this product! I am in love with it and don't think I will ever use anything else again on my hair. xx
Omg love the scent of this shampoo it is so unique something I have never smelt before it's fresh and beautiful that it should be an actual fragrance! I picked this up as my psoriasis was getting bad on my scalp and I used it and it has calmed my scalp down! Thank you so much and please don't ever stop making this! 💕🎀
I picked up your shampoo yesterday and EXCUSE ME who do you think you are being such game-changers??! I honestly don't think my hair has ever been this shiny!!!?
I randomly picked up your Monday products because I am obsessed with the packaging - AND even more obsessed with the product now i have used it a handful of times!!! Big Supporter of what you are doing MONDAY!!! 🥰
All my friends are absolutely loving the packaging, and as a person who is OBSESSED with aesthetics, you guys have the coolest design of any shampoo/ conditioner haha, just about to test it out too!
I used it for the first time last night and my hair has never felt better! I actually prefer it over my salon products, and the price is AMAZING! 💖
Hello!!! Ii am a young adult from Canberra, Australia and have just found your products in my local Coles. you guys KILLED the packaging and the formula!! my entire household are hooked! keep up the good work 💗✨
I used MONDAY for the first time today & I'm a big fan! It smells divine and seriously smooth. Can we also just take a moment to appreciate how aesthetically pleasing the packaging is 💕 I'm impressed.
I thought I needed a better shampoo and Conditioner for this lockdown. I was really drawn to your packaging it looks great) I got your smooth range. I must say for my frizzy, curly, long hair it has tamed it down and it feels smooth and looks shiny. And the smell 👌🏼 I was very happy that it is also very affordable. Well done guys.
Purchased your MONDAY Haircare a few weeks ago when I was traveling in the South Island for work. I cannot stress enough how amazing the product is, I have never seen such beautiful packaging and then an amazing product to top it all off. I raved about it to all the women in our family and we are now all massive fans. Congratulations and a huge THANK YOU!!! ❤️❤️❤
I've been going through different types of shampoo for a long time trying to see what works and I'm super happy with your products!
This shampoo and conditioner are lovely. I have curly coarse hair that is now in really good condition. Nice smell and makes my hair feel soft ….and cruelty free. This is my new favourite 💗💗💗
Using Smooth shampoo and conditioner! first hair product that helps keep the frizzy look away without having to go to the salon.
I have the thinnest hair due to an underactive thyroid ! I've never found a product that's loved my hair this much!! Guys do yourself a fav and grab some.
I can't believe the difference in my hair. After years of bleaching I'm truly surprised it works better with my hair than olaplex. Number one fan ❤️❤️❤️